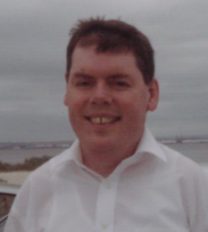 Shane O'Dea
Co-founder and Director
Shane is a Director and Co-Founder of the Wilai Foundation Ltd. He is passionate about contributing to a future of dignity and opportunity for young girls from Myanmar and Thailand, who are orphaned and stateless, facing a likely future of lifelong exploitation.
Shane is a Deacon of the Archdiocese of Adelaide (Ordained, 2000) where he exercises a rich ministry, focused on practical support, counselling with people experiencing considerable personal suffering, and inviting them to "name grace" in their lives.  Shane takes a wholistic approach to his life, work and ministry, founded in his diverse academic and work history.
Shane has qualifications and substantial experience working as an accountant and is a Fellow of the Institute of Public Accountants (1986), Registered Tax Agent (1989), and ASIC Registered SMSF Auditor (2015).  Shane has earned a Bachelor of Arts in Theology, Sacred Scripture & Philosophy (Flinders University, 1993); a Master of Social Science (Counselling) (University of South Australia, 2005); a Bachelor of Health Science (Hons Class 1) (Disability) (University of Sydney, 2008); and a Master of Health Science (University of Sydney, 2009); and is currently a PhD candidate (Deakin University). Shane is also a PACFA Registered Clinical Counsellor.
Shane's considerable community involvement over the years, through many board memberships and organisations has two distinct foci: education and assisting people experiencing socio-economic challenges.  Shane also serves the community as a Justice of the Peace (1995).
Shane is a person of practical compassion, and faith revealed in action, with a wealth of multi-disciplinary skills that advance the mission of the Wilai Foundation Ltd.  A focus of Shane's work within the Wilai Foundation includes the planning, monitoring and evaluation of projects, along with providing valuable financial and legal oversight.