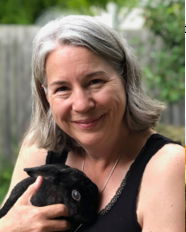 Jane Meier
Executive Member
Jane Meier is an Office Administrator with over 30 years experience.
Jane is a keen volunteer and is involved in animal welfare and advocacy.  This dovetails with her connection to the Wilai Foundation and the plight of stateless girls in Thailand and Myanmar.  Each passion focuses on being a voice for the voiceless.
Raising funds and awareness are Jane's predominant aims, as well as visiting Wilai in Bangkok when time permits.