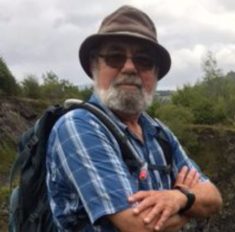 Fr Jim Carty sm
Co-Founder and Director
James Patrick Carty was ordained a Marist Priest at St Patrick's Chuch, Sydney in 1963. For the next seven years Jim taught in Marist High Schools and was then appointed to the Japanese Mission in Nara Prefecture in 1971 where he worked as a missionary for fifteen years.
In 1979, following the end of the war in Vietnam, with the cooperation of UNHCR, Caritas Japan and the Nara Prefectural Government, Jim established a refugee camp on part of a property belonging to the Marist Fathers in a place called Kuzu. The initial plan was for two years but the need continued and remained open for a total of six years.
In 1986 Jim attended The School of Applied Theology in Berkeley and acquired a Master's degree.
1987 saw Jim join the team at Interaid (an NGO based in Hong Kong), working with refugees, the physically and intellectually challenged and the marginalised in South East Asia and South Asia.
From 1990 to 1994 he was director of the Marist Mission Centre, an accredited Overseas Aid Agency. For the six years following 1995, Jim was leader of the Marist Province of Australia and Japan. During this time, he was invited by ACFOA to join the Task Force mandated to prepare a Code of Ethics for the Australian NGO community.
In 2002 at the request of Caritas Australia and the three Marist Provincials of Australia, New Zealand and Oceania, Jim visited most of the Refugee Camps in mainland Australia and unofficially Manus and Nauru, and prepared a report on the conditions in them.
From 2003 to 2009 Jim was appointed Executive Officer of the House of Welcome a Drop-in Centre for refugees and asylum seekers in Carramar.
In 2010 Jim was Chaplain to the camps on Christmas Island, later accepting the role of Manager with CatholicCare Sydney for Prison and Hospital Chaplains and Tree of Hope.
Currently Jim is the Director of MARS (Marist Asylum-seekers and Refugee Service) a small NGO; that provides pastoral care in Villawood Detention Centre; sacramental service for the Sudanese Community in Blacktown and frequently masses and reconciliation ministry at St Patrick's Church Hill.
He is also co-founder and Director of the Wilai Foundation Ltd.