Many veteran Camino pilgrims have identified three phases experienced along the way, sometimes in sequence, sometime at the same time:  Physical, psychological and spiritual, and this is not surprising!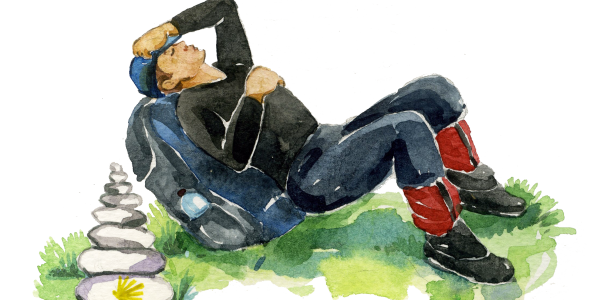 Physical
The demands on the body, especially during the first few days, will be a challenge! To lessen the impact, it is recommended that for at least three months before the pilgrimage begins, one should walk each day. For the seasoned walker this is a given, but for those not used to walking long distances, begin by walking four or five kilometres and slowly increasing the distance, making sure to include a few hills.
Use the boots you intend to use on the pilgrimage assisted by the walking sticks and carry the day backpack with five or six kilos in it. (see What to bring).
The weather will be variable, so practice in the rain with a poncho or wet weather jacket.
Psychological
At some stage, usually, early on, physical demands and other factors will cause questions like: "Why am I doing this?" and "I don't think I can cope!" And to exclaim: "If only I had known!"
For these and other questions know that adjustments can be made to your daily program. Flexibility is necessary sometimes.
We will have companions on the journey.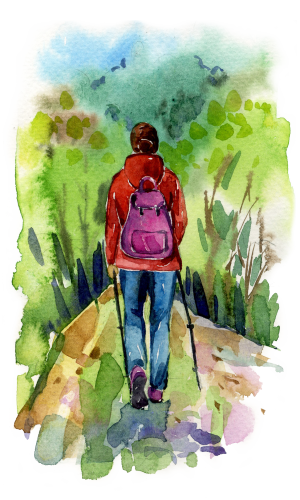 Spiritual
The daily rhythm of walking along some of the most beautiful land and seascapes, and at times most challenging terrain in Australia will create an interior canvas to reflect on and commune with creation and one's place in it.
The children of Baan Unraak in Sangkhlaburi, Thailand learn to meditate twice each day and learn to do so from a very young age. Perhaps spending five or ten minutes each day sitting quietly in reflection may also be a good way to prepare for the journey.