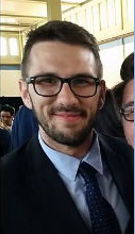 Thomas Russell Shears
Director
Thomas is a Director of the Wilai Foundation with a strong interest in international policy and human rights. His connection to the Wilai Foundation Ltd is both personal and passionate.
With a Bachelor of Arts (Indonesian Language) and Bachelor of Laws from Deakin University, Thomas looks forward to furthering his study in International Relations.
Thomas currently lives in Indonesia.