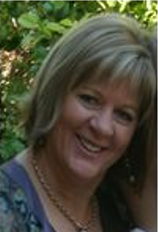 Dallas Verfurth
Director
Dallas is a Director and Founding Member on the board of the Wilai Foundation.
Dallas has over thirty years' experience as a teacher and school Principal. Her role included, among many things, the mentoring aspiring female Principals. Dallas was also a founding teacher/facilitator for the Life Education Centre in Victoria, a health and drug education provider for school children aged 5-13 years empowering them to make safer and healthier choices; and a board member of Life Education Victoria.
Dallas was a liaison Principal in the Middle East in 2010, supporting the Qatari Government with an education reform process.
Dallas has always believed that every child has the right to feel loved, protected, encouraged, and supported to grow into a responsible citizen.
Dallas is currently an authorised civil marriage celebrant and an active funeral celebrant.  She lives in Victoria and is the proud mother of two children and grandmother to six fabulous grandchildren.